Study in Zhejiang University of Technology About Zhejiang University of Technology & Study in zjut
About Zhejiang University of Technology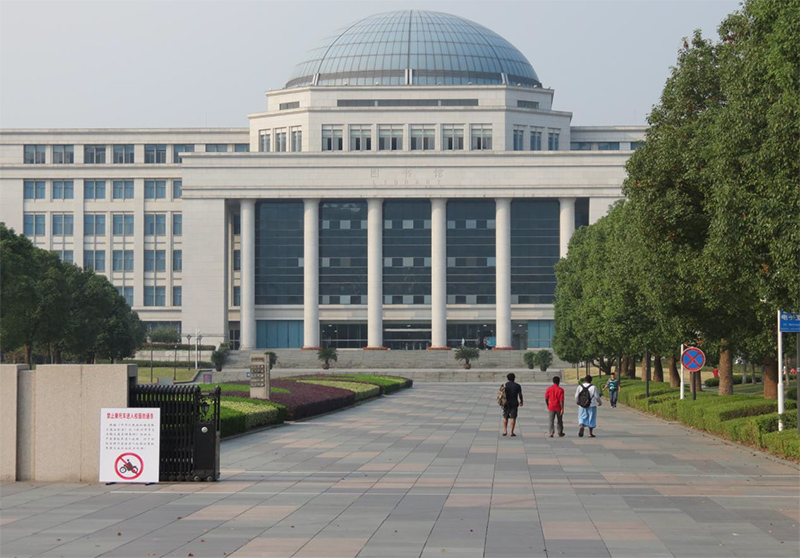 Zhejiang University of Technology is a comprehensive key university of Zhejiang Province, co-established by the Zhejiang Provincial government and the Ministry of Education. It offers programs in a variety of subjects including engineering, science, liberal, arts, law, economics, pharmaceutics, management, education, and so on.
ZJUT is located in Hangzhou, a well-known historical and cultural city as well as a world-famous place of interest. It consists of three campuses, Zhaohui, Pingfeng and Moganshan, covering a total area of 213 hectares. There are over 3,000 staff in this environmental elegantly university which is an ideal place for study and work. It has 28 colleges and 1 departments, including 70 undergraduate programs, 34 master's degree programs and 10 doctor's degree programs. Besides, it is authorized to recruit international students as well as students from Hongkong, Macao and Taiwan。
ZJUT equips itself with an excellent team of faculties. Among its 3,000 staff, there are 497 professors,988 associate professors and over 1497 teachers with doctor's degree. ZJUT has three academician of CAE (Chinese Academy of Engineering), four academicians of CAE and CAS (Chinese Academy of Sciences) whom ZJUT shares with other institutions, 43 teachers titled with "National Excellent Teacher" and 47 teachers with "Provincial Excellent Teacher". At present, there are about 43,092 full-time students,18,965 graduate students including 8822 postgraduate students and 825 PhD candidates and 1500 international students.
Having established interscholastic cooperative relationship with about 180 colleges and universities from America, England, France, German, Japan, Belgium, Australia, Russia, Korea, the Netherlands, Sweden, Austria, etc, and more than 10 colleges and universities from HongKong ,Macao and Taiwan, ZJUT becomes more and more active in external exchange, and makes great progress in many aspects, such as dual culture of students, academic exchange between teachers and scientific research, running schools with foreign countries, introduction of overseas intelligence, education of overseas students, teaching Chinese as foreign language, etc. So far, ZJUT has been entitled to recruit overseas students with Chinese government scholarship, CIS scholarship and scholarship of Zhejiang government, from about 100 countries and areas, coming to study Chinese language and culture, undergraduate courses and postgraduate courses.